Our Blog
Fantastic New Device – SomnoDent Avant
January 13th, 2023 | Posted in:
Dr. Halstrom News
,
Education Centre
,
silencer-news
,
Uncategorized
Dr. Halstrom is happy to report that our recent results using the SomnoMed Avant device are simply outstanding.  Comfort – retention – simplicity are improved over any design we have used or seen over the years.
https://somnomed.com/en/patients/products/somnodent/somnodent-avant/
As a wearer of the device I can report that the digitally printed body and B-Flex Liner are key to providing the retention necessary to deliver a good fit – particularly for sleep apnea patients like myself who have often struggled over the years to get good retention from their device(s).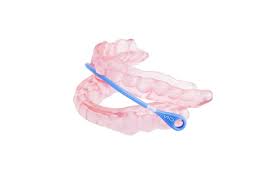 Sometimes new technology does not deliver on the promise of "new and improved" – in this case it really does.
Don Halstrom
Treatment Coordinator – Dr. Halstrom Sleep Apnea & Snoring Clinics